I don't think I can ever gush enough about Loralie Hall's work. The woman's imagination is scarily beautiful, and beautifully scary.
---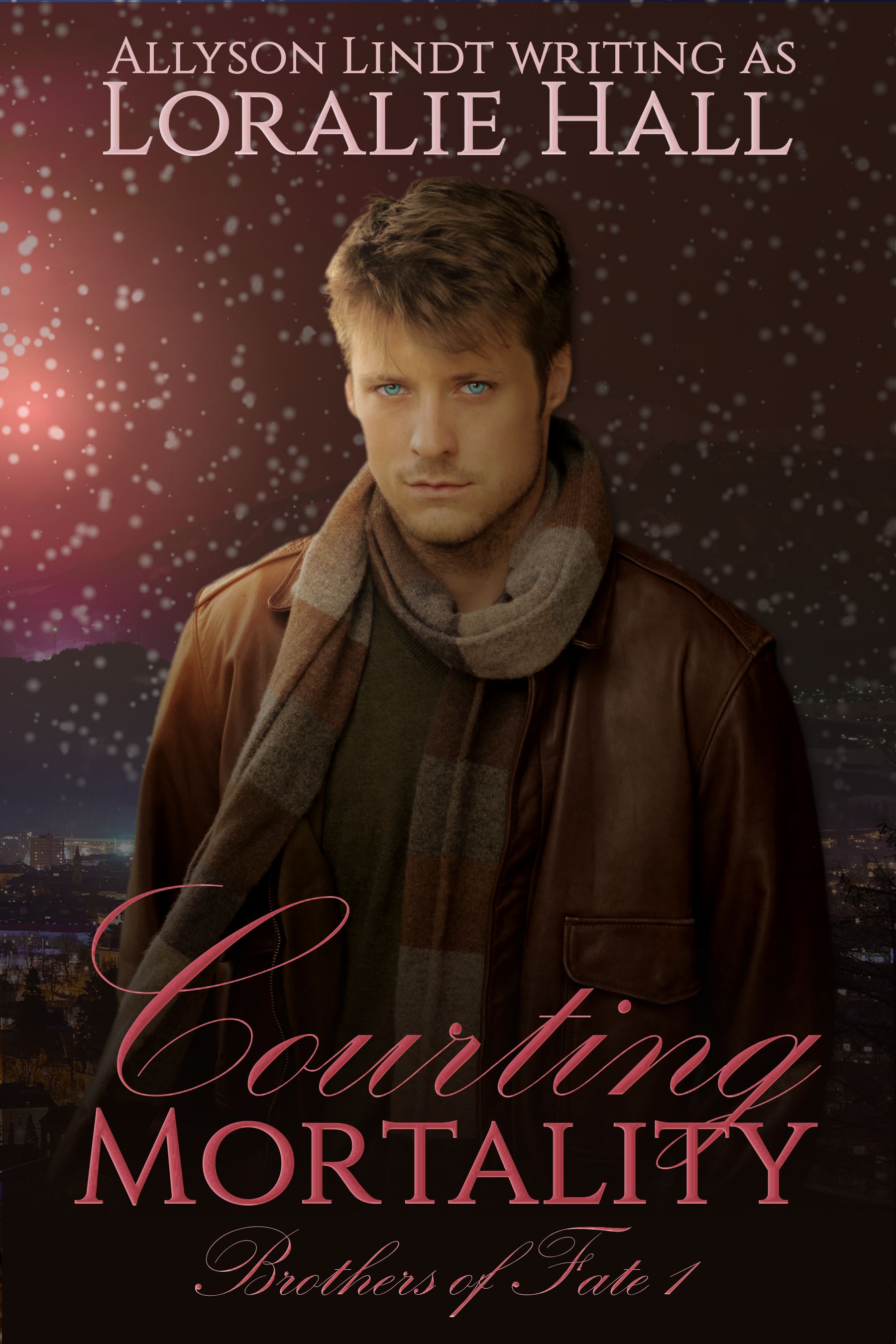 Eli's spent eternity thwarting the same family curse that granted his brother, Loki, ever-lasting fame. Eli kind of got screwed in that one. His plan to stay single and detached has worked for several millennia.
And then he meets Marley.
She's making him abandon all his resolutions, except the one that never lets him forget the curse. Falling for her means her death, and he won't let that happen.
Excerpt
As you are, for all of time
To taste neither love nor death
When you find the one worth more than life
She'll draw her last mortal breath
"At least tell me Mister Last-night didn't do what the previous guy did." His teasing laugh fell short, and he snapped his mouth shut when her head shot up.
Please don't let him be talking about… "Which last guy?"
He glanced in her direction before turning back to his cable. "The one who wanted pictures."
She never should've given him so much detail after that date. She'd done it because she liked the idea of him making a similar request, and had been trying to judge his reaction, but that didn't mean it was a good idea. "It wasn't like that."
He put down what he was doing, and gave her his full attention. "Is something wrong?"
"No." She turned back to the cable, crimping as furiously as possible while still being accurate. She wouldn't look at him from her spot on the counter, pretending it wasn't a big deal.
Eli extracted himself from the spindle and snakes of wires, and crossed the room. He took the crimpers from her hand, and set all of her work aside too. "Except you just crimped an RJ45 onto that cable instead of an RJ12. What's up?"
Oops. She never made mistakes like putting a network connector on a phone cable. Her pulse raced through her veins at his light touch, making it hard to think. She needed to look away, but his gaze held her captive. If she'd been drawing a blank before, it was nothing compared to now. He'd put the thought in her head. The reminder one of her dates had asked for pictures when he'd dropped her off. Told her if she wasn't going home with him, she at least owed him a topless shot to keep him warm that night. And now part of her was hung up on the thrill of doing that for Eli.
The temptation of turning him on, without ever touching him. "You're telling me you can't guess?"
The corner of his mouth pulled into a lazy smile. "I'm telling you I don't want to guess."
She couldn't ignore the mental images of what it would feel like if he leaned in and kissed her. "I just… It's not as though I had a problem with the request from Mister Send-me-pictures. Just with the requester."
There, that hadn't been so bad. They could gloss over it, laugh about it, and go back to work. Except she'd rather they took a break and got down to other things instead.
"Really?" His thumb stroked the inside of her wrist. Did he know he was doing that? She sure as hell did. The feather-light sensation spilled through her, desire growing between her legs. He stepped closer. "Who would it take, then? Just out of curiosity."
They needed to get this project done. To step away from this line before it was too late. Who was she kidding? It had been too late months ago. At least for her. "Well, I'd have to like the guy first. Actually being attracted to him helps." Would Eli have any idea she was talking about him? What the hell was wrong with her? And why couldn't she stop?
His voice dropped an octave. "And I would assume you can't dive straight into things. You'd want seduction. Teasing. The right words to set the mood…"
Even as she told herself to back away now, images raced through her thoughts, of stripping in front of the camera, one piece of clothing at a time, knowing Eli was her audience. A hands-off, private show where she'd caress herself, pinch her nipples, slide her fingers between her legs, and get off on the idea that she could turn him on that way.
The vivid image wouldn't leave. Her sex whimpered for attention, and her breasts ached to press into his palms.
Author links: Twitter | Website | Blog | Facebook Page