If you've been following this blog for a while, you must have seen mention of Jolynn Raymond before. She writes deliciously dark kink, and doesn't pull punches (or spanks). I love her stuff, and she has a new book out!
---
His Lordship's Wayward Wife has just been released on Amazon!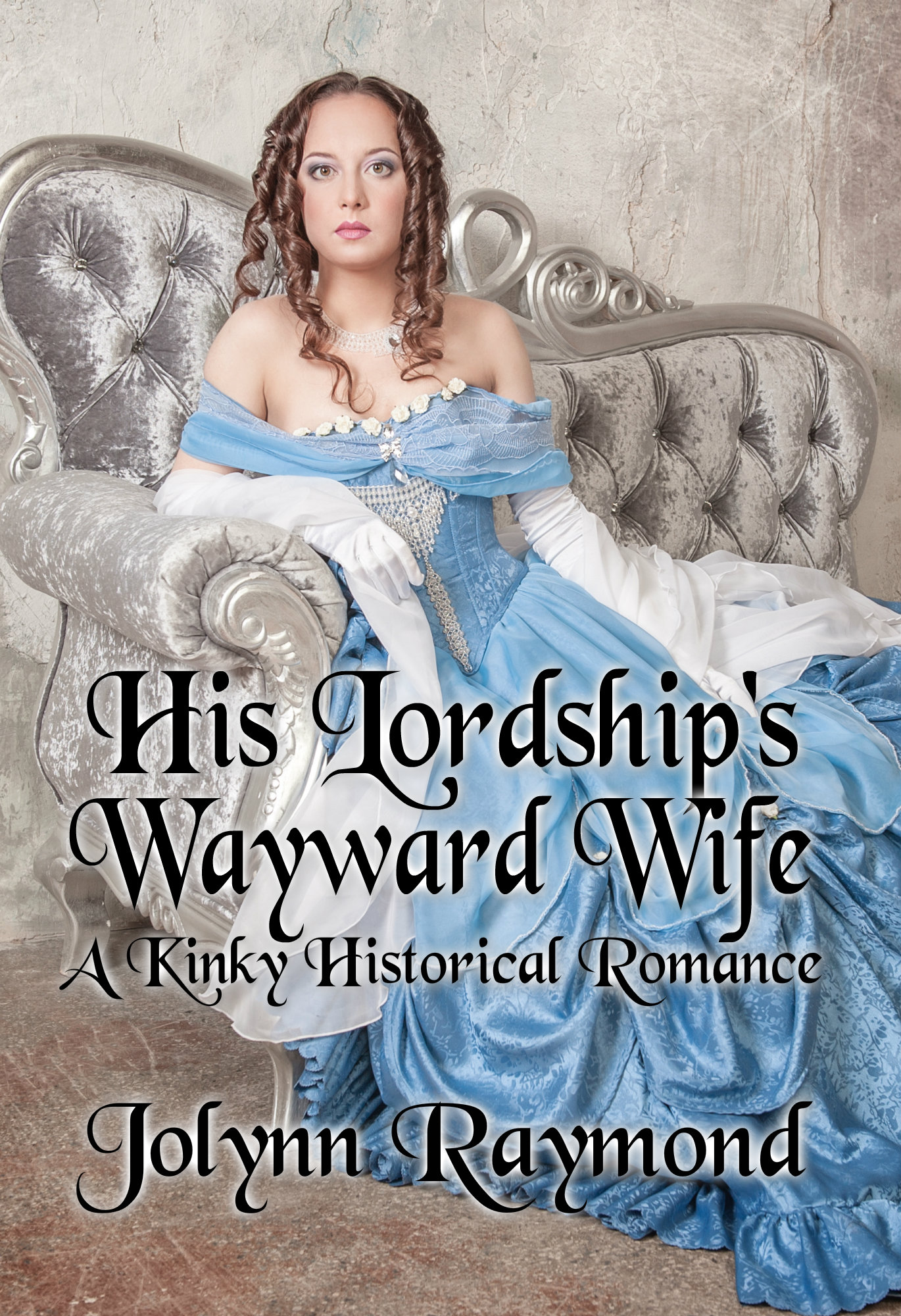 His Lordship's Wayward Wife is a novel for serious BDSM aficionados. I would give this book 4 out of 5 floggers for BDSM content. One being mild spanking and five being blood play or other serious edge play. My rating of four floggers means serious kink. ~ Jolynn Raymond
His Lordship's Wayward Wife tells the story of Claudia Stafford, who is a spoiled and arrogant young woman in 1890 England, and the Earl of Brighton, Lord Nathaniel Tarrington. Claudia's world crashes around her when her father takes her to Brighton to wed the Earl. She is to be trained at a strict finishing school that relies heavily on BDSM punishment to put young ladies in the proper frame of mind for submission.
Book blurb
**Though set in a historical setting, this book contains BDSM.
When Claudia Rose Stafford made her debut in London, she was wealthy, headstrong, and beautiful. She was also spoiled, arrogant and ill-mannered. Without her father's presence, Claudia flaunted her disdain for rules. She defied the conventions of high society and didn't care if there were scandalous whispers because of her behavior. All that changed when her father returned from abroad with the announcement of her impending marriage.
Lord Nathaniel Tarrington is the Earl of Brighton. He is also a member of a clandestine sect comprised of some of the most powerful and wealthy families in Europe. The very existence of their Order is cloaked in secrecy, and their activities carefully guarded. When the time comes for him to wed, his choice of a bride has life-altering consequences for Claudia Stafford. The Earl has demanding expectations for his wife, ones that include complete submission, and the understanding that her place is at his feet or in his bed, and never on his arm.
Once Claudia weds Nathaniel, her life is not her own. Gone are the days of dancing and champagne. Harsh training and the expectation of immediate and utter obedience become the norm. Defiance brings punishment, but Claudia is unwavering, and must battle those who would have her be meek. Her fiery spirit rebels in the face of Nathaniel's strict training, but the once willful and reckless woman struggles to fight her husband's sadistic demands. A fierce war begins between them; one fought for pride and dignity; that may leave both of their hearts in tatters. Will love ever stand a chance as Lord Nathaniel Tarrington strives to tame his wayward new wife?
Bdsm romance, kinky historical romance, bdsm punishment, d/s, serious bdsm
About the author: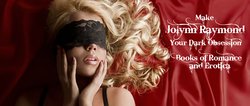 I'm a strong, bold, and passionate woman who does her best to live out her dreams. I'm having the best years of my life right now, and have discovered my true self in my kinky lifestyle. I'm a wife, Mistress, writer, lesbian, and grandma with a devious imagination and a taste for darkness.
My love of writing began in my early thirties, and has been a passion ever since. I love to read, write, travel the world, and am a history buff. My genre's cover historical romance, often with a spicy kinky twist to suspenseful paranormal thrillers. My love of history makes its presence known in the books I write. They are often set in centuries past. I am a lover of art, architecture, and the study of diverse world cultures.
I still reside in the city I grew up in, and live near my childhood home with the love of my life, my two spoiled cats, our neurotic dog, and our gnome, Gerome.
I have been involved in the BDSM lifestyle for over ten years, and am active in the kink community. My BDSM and power exchange relationships have always been loving and committed. I am married and we practice domestic discipline within our marriage. What we do involves a deep level of trust. This is vital in any power exchange relationship.
My favorite quote is: "Well-behaved women seldom make history." — Laurel Thatcher Ulrich