Have you ever planned for things to go one way, and they turn out completely different than you'd planned? Authors will know what I'm talking about. I'm not a typical plotter, but I do have a general idea of where I want my stories (and series) to go. But I'm always surprised by the twists and turns it takes to get there.
It was no different when I wrote In Too Deep, book 1 of my Tybee Island Shifters. I knew Drake Randolph, the alpha, and Emma, the sweet human, would find a happy every after. What I didn't expect was for Micah, Drake's brother, and Celeste, Drake's beta, to practically jump off the pages with their love-hate relationship. So it was a no-brainer that Micah and Celeste would gain their own romance in In Deeper.
In Deeper picks up almost two months after the conclusion of book 1. I kept Tybee Island as the setting with a brief jaunt to Atlanta. But guess what? Yep, another twist. I introduced The Underground League, a bad-news group who has Celeste and the Randolphs in their sights. The entire story unfolds more in book 3, which I'm currently writing, but it's going to contain a major twist, one even I never saw coming! One so big it's going to require a fourth book, which was definitely not part of my plans.
And speaking of twists, I didn't tell you about book 1. Emma isn't quite as human as she appears. I don't want to spoil the surprise, but if you want to find out, pick up a copy of In Too Deep and In Deeper today.
Thanks for having me Sotia, and I hope you enjoy the excerpt I brought along with me.
---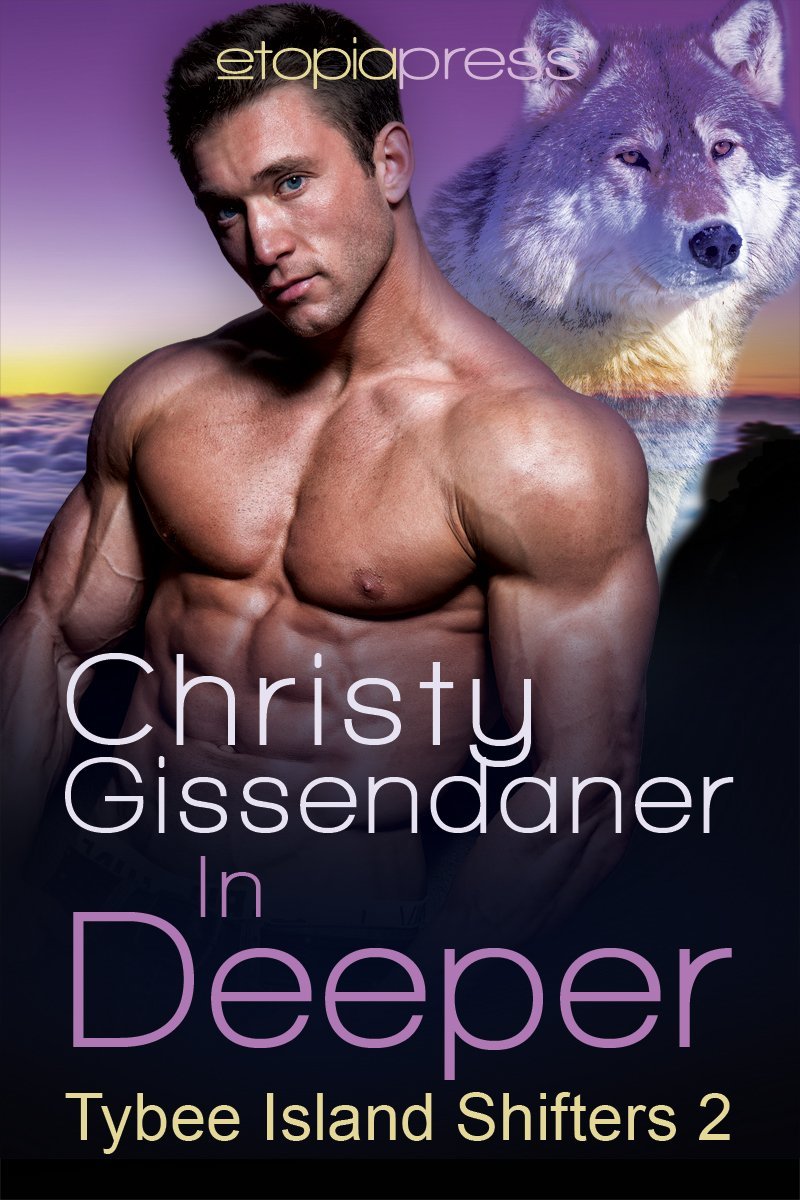 In Deeper
Christy Gissendaner
Genre: Contemporary, Paranormal Romance
Publisher: Etopia Press
Number of pages: 186
Word Count: 56,012
Book Description:
The alpha's brother has met his match.
Celeste Proctor always had the best of everything—expensive homes, fashionable clothing, and the coveted position of beta to the most powerful of all lycans, Drake Randolph. But after the alpha chose another to be his bride, Celeste is left without a mate. She needs one, and fast—the stronger, the better–to maintain her carefully cultivated position. One of the alpha's brothers will have to do, but which one?
Micah Randolph has always lived in the shadow of his oldest brother. With his country music career heating up, Micah is looking forward to a whirlwind tour and achieving his own success, separate from his position within the powerful Randolph family. When the beautiful yet untouchable Celeste Proctor shows up, determined to mate with him or his twin brother, he has a choice to make: pursue the dream he's worked so hard to achieve, or be drawn back into pack politics as the mate of a woman looking only to secure her rank in the pack? But the way she makes him feel when she looks at him…can he make her want him for more than his strong, lycan blood?
Buy Links: Amazon
Excerpt
How in the hell had it happened? One moment he was blinded by rage. The next he was consumed by lust strong enough to knock him on his ass.
Celeste didn't know what she did to him. If she did, she'd turn and run. He didn't want to only mate with her. He wanted to mark her, brand her as his own for the entire world to see. It wasn't a case of wanting something of his brother's. Drake's claim on her was merely as the alpha to her beta. They were friends now. Nothing more.
Micah's mind suspected the truth even if his heart didn't. He'd never thought of her as Drake's. He'd been unable to, no matter how much he tried.
He slid his hands lower and caressed the slope of her ass. The heat of her skin radiated through the leather and warmed his palms. What he wouldn't give to peel the tight pants off and reveal the lush curves he'd only glimpsed once.
He lowered his head and nuzzled her neck. "Tell me to go."
She wriggled her ass closer. "I don't want you to."
He groaned. "This is madness."
"It doesn't have to be." She leaned backward and met his gaze. "I'm tired of being on my own. I want something that's mine."
"I'm not a piece of property you can add to your collection."
She gave him a fierce frown. "I'm more than a spoiled rich girl."
Let her go and walk away. He didn't heed his subconscious's advice. She was there, in his arms, and his cock took over thinking for him. There were very few things in life he was unable to resist, but she topped the short list.
Celeste ran her hands up his chest and cupped his shoulders. Her fingers curled into his skin, holding him in place even though he wasn't thinking of running. "I'm tired of being the girl everyone thinks has everything. You don't know what it's like to be alone."
"Sure, I do." He lowered his head. The taste of her kiss would be a memory no longer, no more a dream that replayed over and over in his head at night. "Everyone is alone eventually."
He moved his mouth closer, already imagining the sweet taste of her. He would've experienced the sweet joy of having her again had his phone not chosen that moment to ring.
He closed his eyes and cursed at the sound of the familiar ringtone. "It's Drake."
About the Author: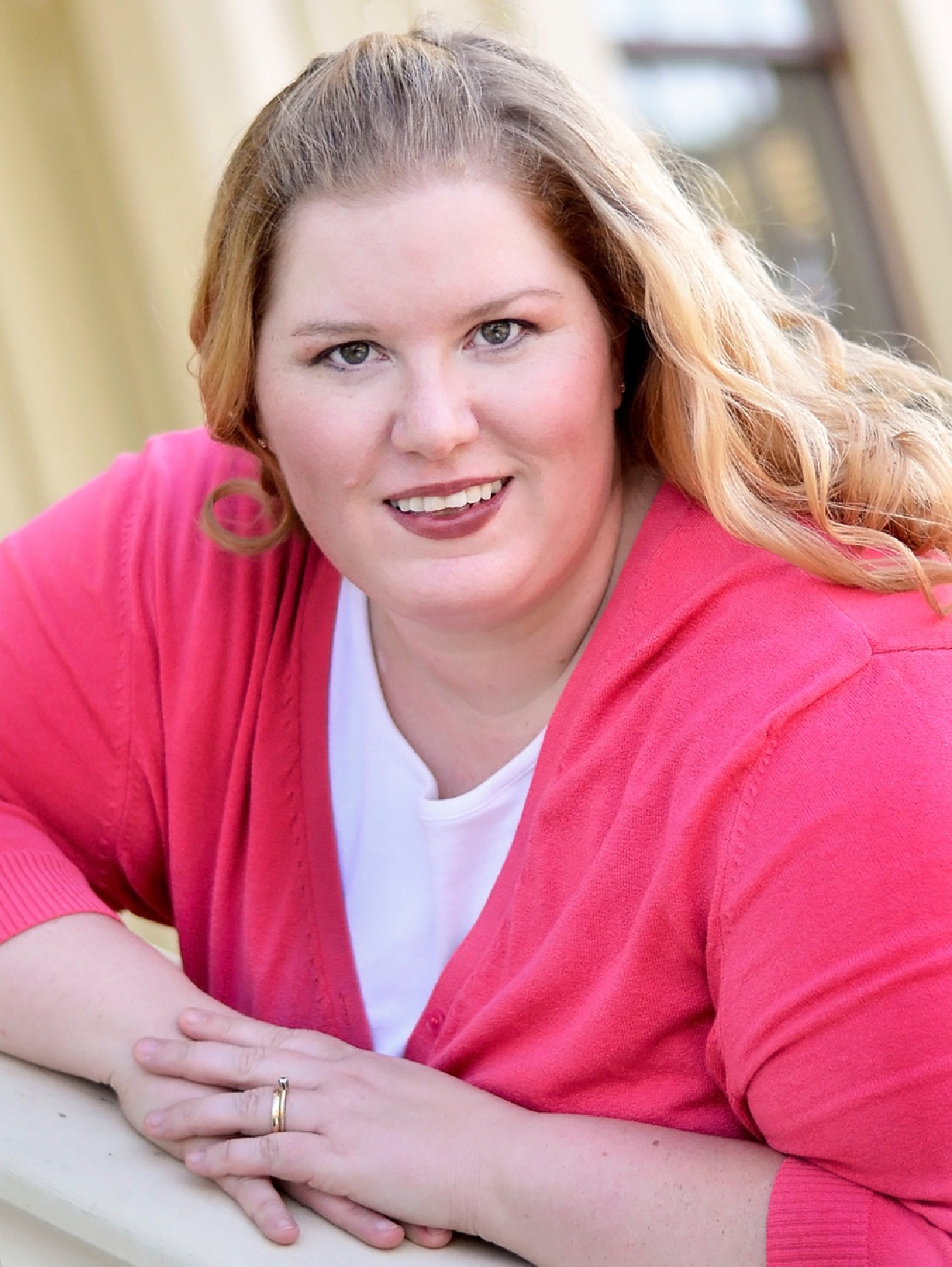 Christy Gissendaner is a romantic comedy author and believes that laughter and love should go hand in hand.
Christy lives in Alabama with her husband and three sons. She's always hard at work on her next novel, but in her spare time she loves blackjack, karaoke, and anything resembling a vacation!
To find out more, please visit http://christygissendaner.webs.com
http://www.twitter.com/christygis
http://www.facebook.com/christygis
http://www.goodreads.com/christygissendaner