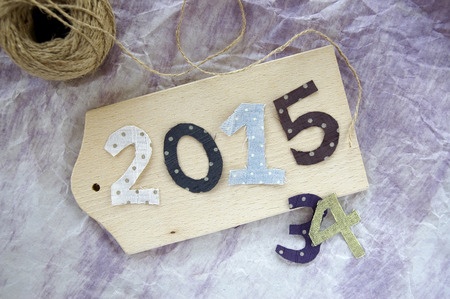 2014 treated me well—definitely better than 2013. My husband got a job, my sister got married, and I wrote more than I did the previous two years combined.
I hope the goodness continues in 2015, and I plan on doing my part to assure that.
So these are my New Year's Resolutions. Let's see which I keep and which I break by December 31 🙂
Writing
Finish Threefold I – Colin (and maybe Threefold II – Becca)
Finish One Last Night
Finish rewriting The Kiss into a novel called A Kiss in the Dark
At least start working on Cherry Pie (Vampire Cherry, #3)
Manage to not mess up the 3 (or 5?) boxed sets I've signed up for
Personal
Finally start eating healthier—I'm tired of saying I'll lose weight. If that's the byproduct of cleaning up my eating habits, eh, I'll live with it 😉
Since I'm apparently incapable of following any exercise regime, I'll start walking at least three times a week and give yoga another chance
Quit even the 1-2 cigarettes a week I'm currently having
Manage my time better
Organize my blog. Nothing major, but you'll see some changes happening as I bring my website to WordPress, and try to classify blog posts a little better.
What about you? How was your 2014, and what do you want to change, accomplish, or just let go of in 2015?